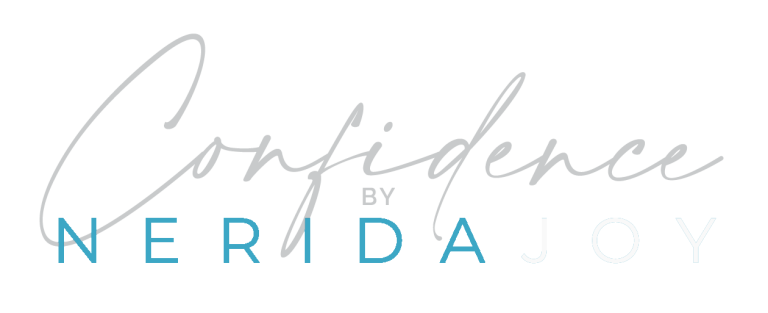 AVAILABLE AT EDUCATEYOURSKIN.COM & AMAZON PRIME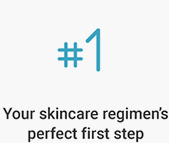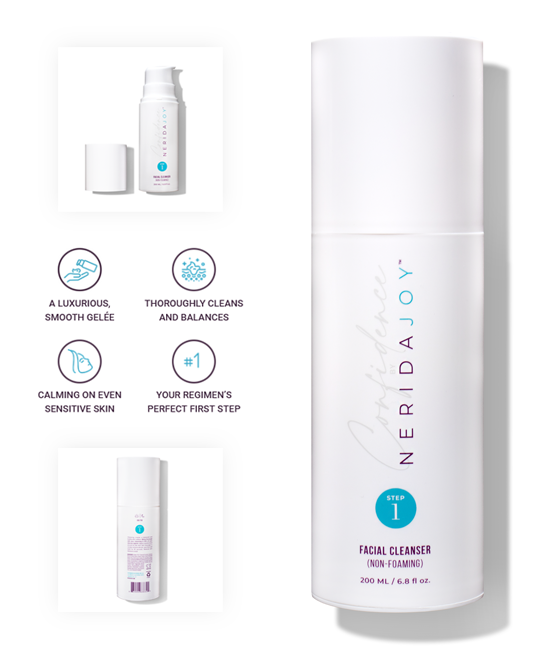 Introducing the first product from Nerida's exclusive new skincare line, Confidence by Nerida Joy! A cleanser that does what a cleanser should do – leave your skin feeling clean, soft and supple.
Drawing on her more than 40 years of hands-on facial treatments, Nerida has designed this cleanser to address one of the most common issues she sees in her clients: surface dryness. Using the wrong cleanser will dry, irritate or strip the outer layer of your skin – and this undermines the rest of your skincare regimen. Surface dryness acts as a barrier, trapping oil and congestion inside the skin and preventing your treatment products from being absorbed into the deeper layers, where they do the most good. That's why it's so important to choose a cleanser that will create the right environment for your skin.
This cleanser does it all: it thoroughly cleans, balances and is calming on even the most sensitive skin type. A luxurious, smooth gelée, it glides on to your skin, replacing the need for a separate eye make-up remover or toner, and perfectly sets up your skin for the rest of your regimen.