Thank you for joining us in Miami! This event has passed.

All Attendees also receive a FIVESTAR® Digital Course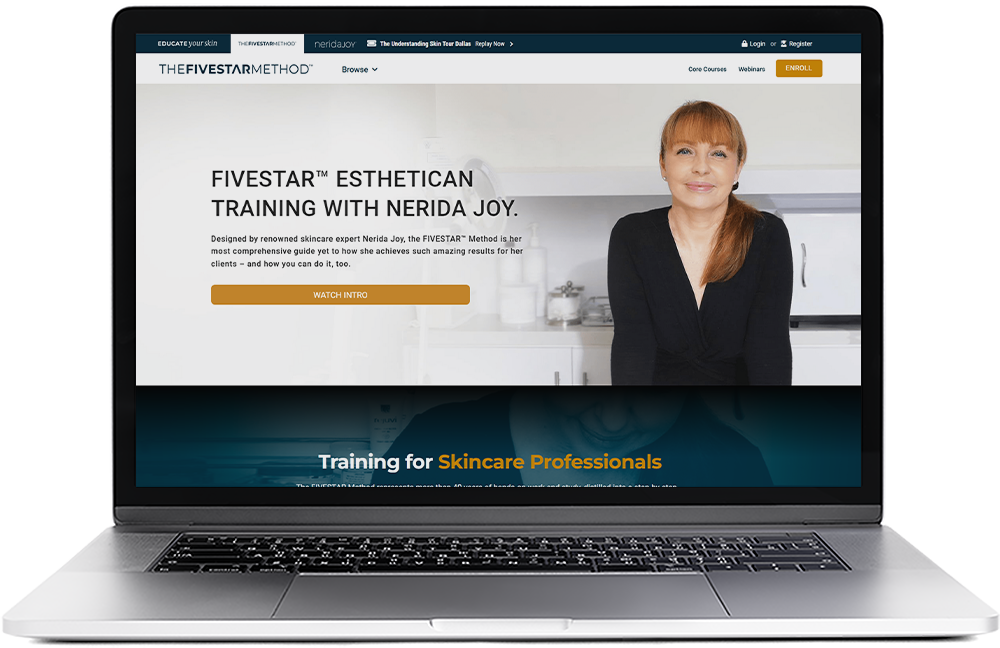 Attend Miami and continue your learning
experience at The FIVESTAR Method.
All attendees receive access to The Understanding Skin Tour Digital Course from The FIVESTAR® Method
Learn skin analysis and face mapping directly from Nerida Joy, watch her demonstrate how to use that knowledge to change the skin in four LIVE treatment facials, continue your professional development with product training or business-building tips, and join our celebrity panel as they discuss how to excel as a skincare professional.
Extend the workshop by an extra day and join Nerida's new mentoring program! Work hands-on with her as she shows you how to perform a treatment facial the Nerida Joy way, with a special focus on extractions and massage. You'll also get an upgraded swag bag, an extra certificate, ongoing LIVE monthly mentoring sessions and the option of three nights' included hotel stay.
Includes VIP digital course
Includes Digital Course and Streaming
Can't make it to Miami? Or want to join every stop on the tour? Then the digital course is right for you. Watch each event's Skin Analysis masterclass LIVE from wherever you are in the world, then view the replay of both the class and the celebrity panel session after every single event.
Available from fivestarmethod.com
When you understand the skin, you can do so much more for your clients
Learn directly from Nerida as she shows you how to read the skin to pinpoint areas of concern. You'll watch LIVE demonstrations of full treatment facials to see how she gets such fast results, and get the chance to have Nerida work on your own skin. Our panel of celebrity beauty industry experts will share practical advice on how you can stand out as a skincare professional. And join Nerida's exclusive new mentoring program to work hands-on with her and truly elevate your art as an esthetician.
This inspirational event will give you all the skills you need to excel in your business so you can focus on what success looks like to you.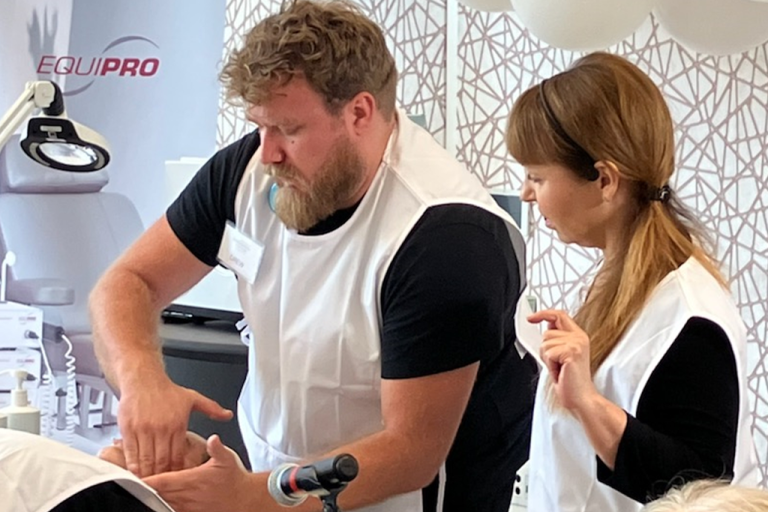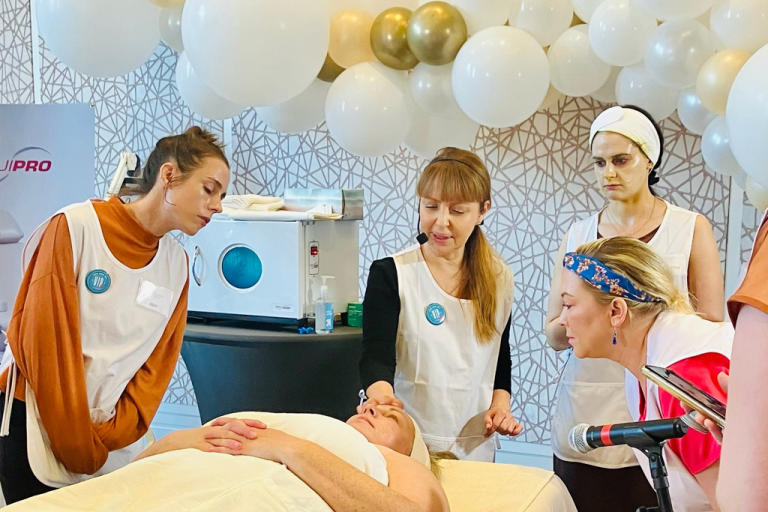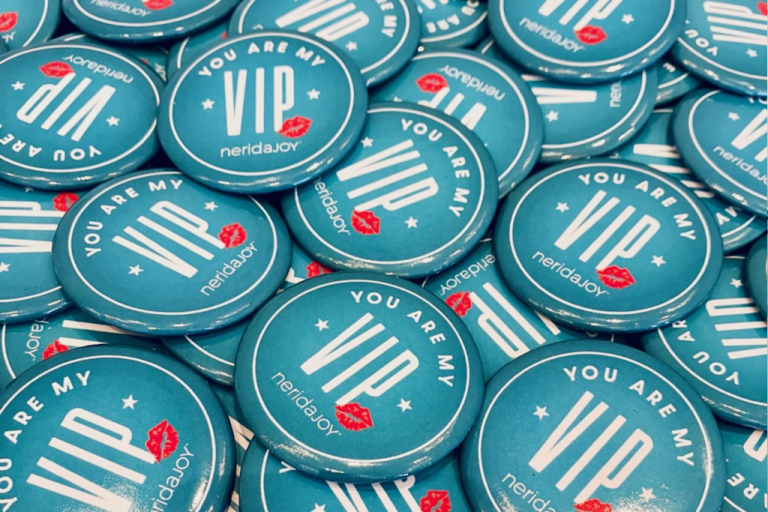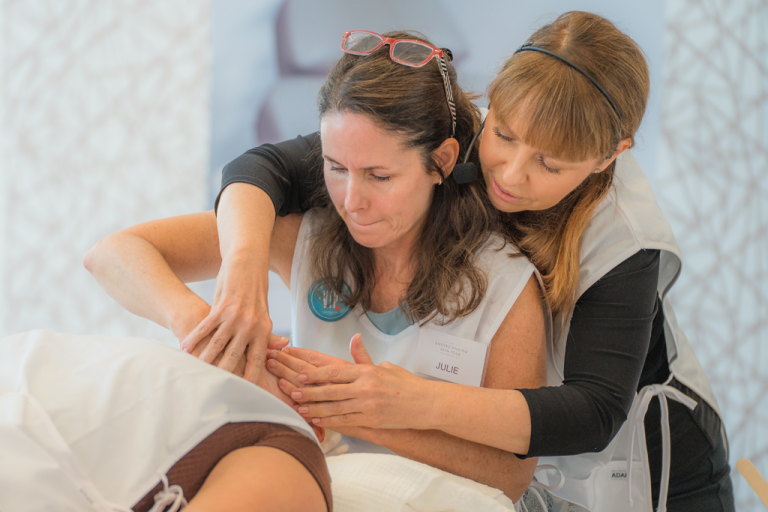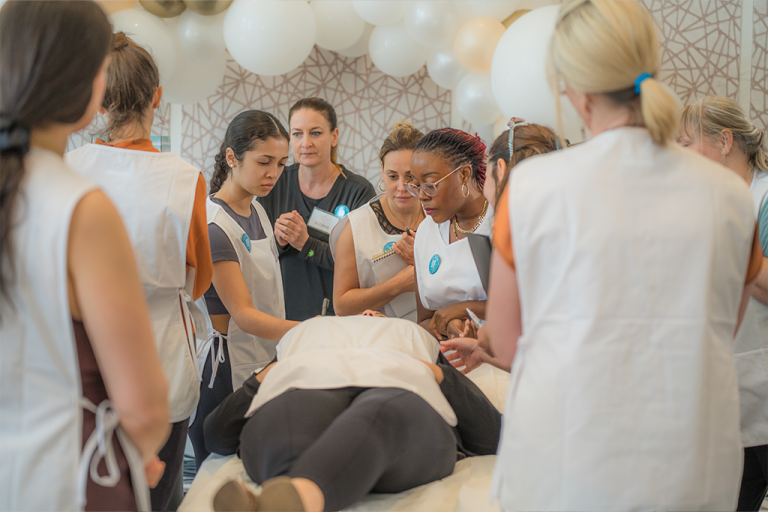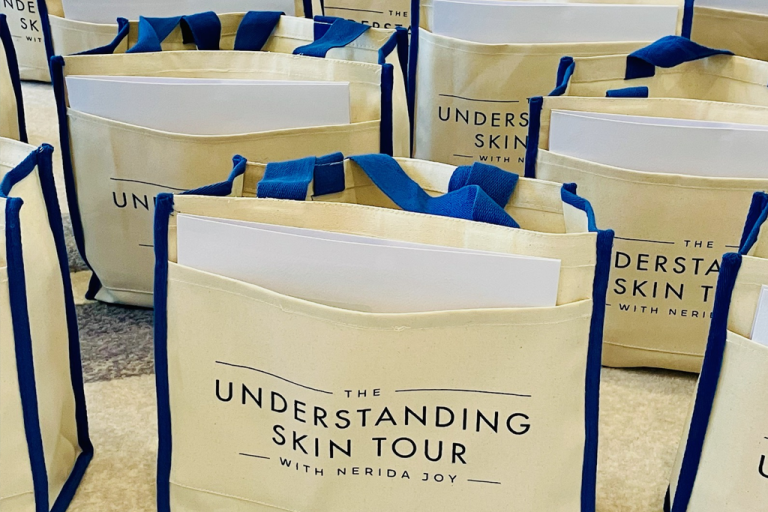 Skin Analysis Masterclass + LIVE Treatment Facial Demos
Delve deeply into how you look at the skin. Nerida will teach you how to recognize the four main skin types and all the sub-conditions that influence the skin. Explore the correlation between the internal and external, and understand how to treat each client's individual skin concerns.
Become a master of inch-by-inch skin analysis and face mapping
Discover how to identify and treat sub-conditions such as surface dryness, hormonal acne, food-related congestion and hyperpigmentation
Learn how to ask your client the right questions about their diet, lifestyle and regimen
Find out how to get a reputation for being a true FIVESTAR professional
LIVE Treatment Facial Demos + Celebrity Panel Session
Watch Nerida perform two step-by-step facial treatments and learn how to use skin analysis to transform the skin from your clients' first appointment with you. Then continue your professional development with sessions designed to help you build your business, and join our celebrity panel as they discuss how to stand out from the crowd.
Find out how to be thorough when doing extractions and observe Nerida doing each step of a chemical peel
Get inspired with practical tips to help you connect with your clients and grow your business
Listen to our panel of beauty and health experts talk about how to find what makes sense to you, overcome setbacks and succeed in the industry.
Extend the workshop into the third day to work hands-on with Nerida. She'll show you how to perform thorough extractions and a sculpting facial massage, and share the tips and techniques she's learned in her 44 years as an esthetician. You'll also get three nights' hotel accommodation, an upgraded swag bag with all the tools you need, and ongoing monthly mentoring sessions.
Work hands-on with Nerida in a small-group setting
Learn how to perform thorough extractions and a sculpting facial massage 
The chance to get your own skin worked on by a true expert
Continue the mentorship with ongoing monthly Q&A sessions exclusively for VIPs







This stylish four-star hotel in the heart of upscale south Miami opened in 2019 and is known for its elegance, charm and resort-like atmosphere. A relaxing retreat just a short drive away from downtown Miami, it has a farm-to-table restaurant, on-site Starbucks, beautiful outdoor pool, fitness center and full-service spa.
When you arrive, you will be greeted with signs directing you to our ballroom.
Special hotel booking rate
When you reserve your place at the Understanding Skin event, you'll receive a discounted rate for the hotel exclusively for conference attendees.
| | | | |
| --- | --- | --- | --- |
| | | | |
| Monday Mentoring Sessions | | | |
| | | | |
| FRI/SAT/SUN Hotel Accommodation | | | |
| Saturday Skin Analysis Masterclass | | | |
| | | | |
| Professional Development Sessions | | | |
| | | | |
| | | | |
| | | | |
| Understanding Skin Certificate | | | |
| Digital Replays From All UST Events | | | |
| | | | |
Can I have my business name on my certificate?
Of course! Please let us know what name you would like when you book your place.
Can I record or take photos during the workshop?
Yes, you are welcome to take photos during this event and – at certain times – you may also record brief video segments up to one minute in length. These may be posted on social media. This content is fully owned by Nerida Joy and cannot be edited, sold or repurposed for any promotional use.
What if I have a dietary restriction?
Breakfast and Lunch will be served buffet-style. We strive to have a variety of options.